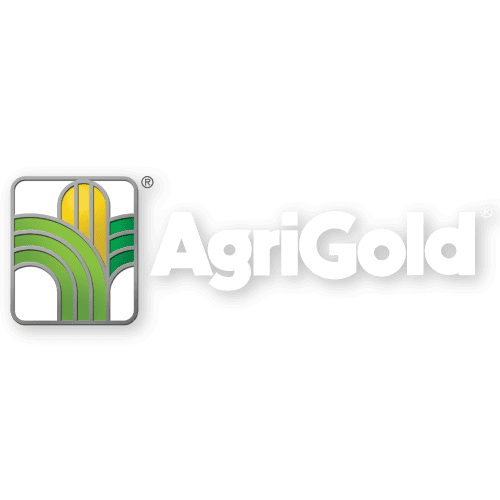 A company of seed experts looking for a new brand voice
The situation: AgriGold is a regional producer of superior corn and soybean seeds. It's a crowded industry with stiff competition from much larger companies with deeper pockets. So how do we create a campaign to ensure their voice is heard? We focus on emphasizing the brand's identify in every form of advertising – from print to digital and everything in between.
The idea: The smaller size is the advantage. Unlike much larger competitors, AgriGold thrives on personal relationships – walking the soil with farmers and learning how best to formulate superior genetics based on real world applications. Let's welcome the dialogue and invite famers to join the conversation with the "Let's Talk Seed" platform.
The results: Launched as the pandemic took hold and while many competitors paused communication, the campaign strongly resonated. It was one of our favorite types of projects to work on.
Today AgriGold continues to thrive and gain market share.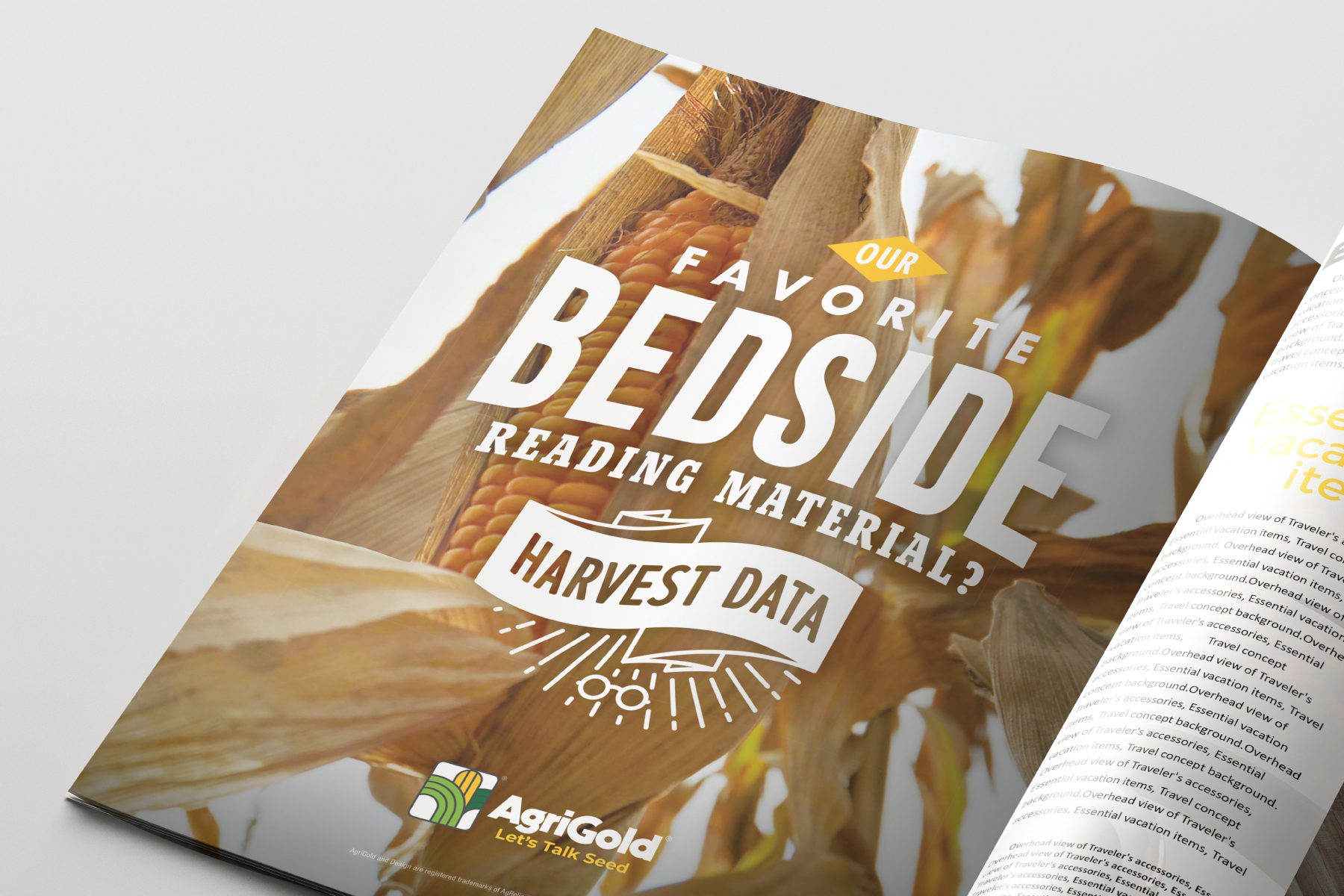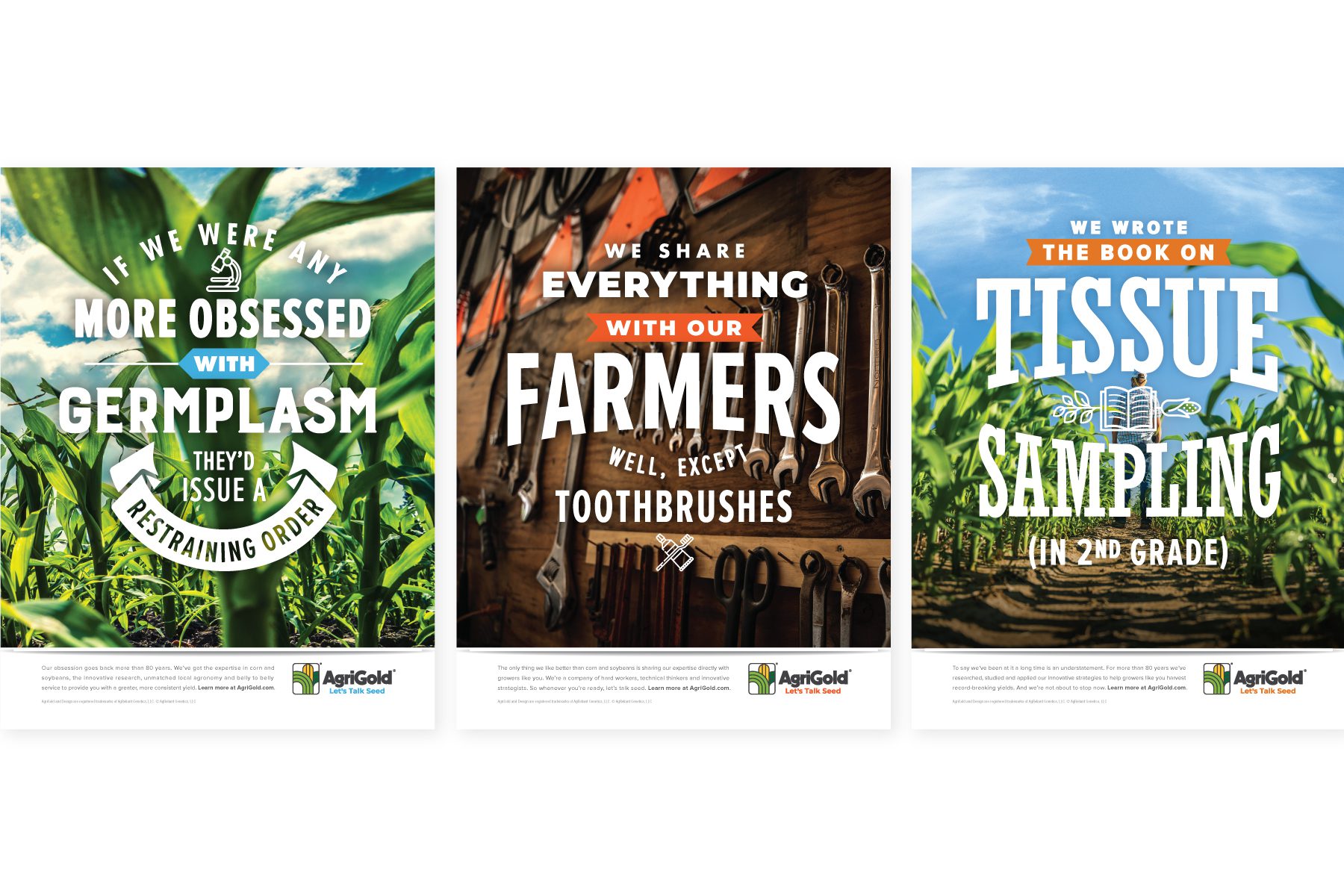 "As a regional seed producer, our greatest challenge is standing out among much larger competition. The team at MOCK translated our passion into a successful campaign that perfectly captured the AgriGold spirit."
Megan Arnold, AgriGold Marketing Lead