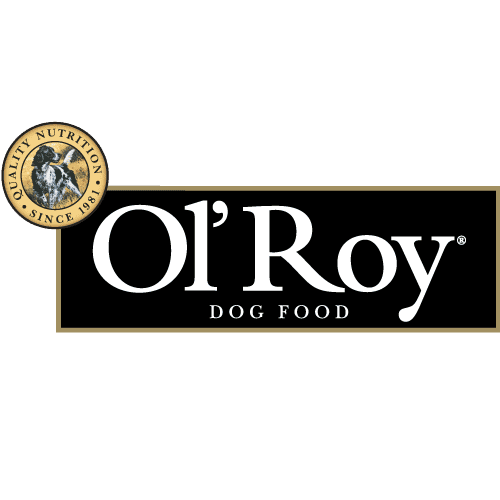 BRAND REFRESH FOR THE COUNTRY'S LARGEST SELLING DOG FOOD BRAND
The situation
Developed by Mars Petcare, Ol' Roy is Walmart's private label dog food brand, named after Sam Walton's dog Roy. With its storied history, the brand was in need of a refresh – honor the legacy while giving the brand a more contemporary look an feel.
The idea
Beginning with the logo type, we created a comprehensive graphic foundation the came to life in new brand guidelines and across all forms of the brand packaging – from food to treats, from bags to cans.
The results
Ol' Roy continues to hold the number one spots among consumer dog food sales.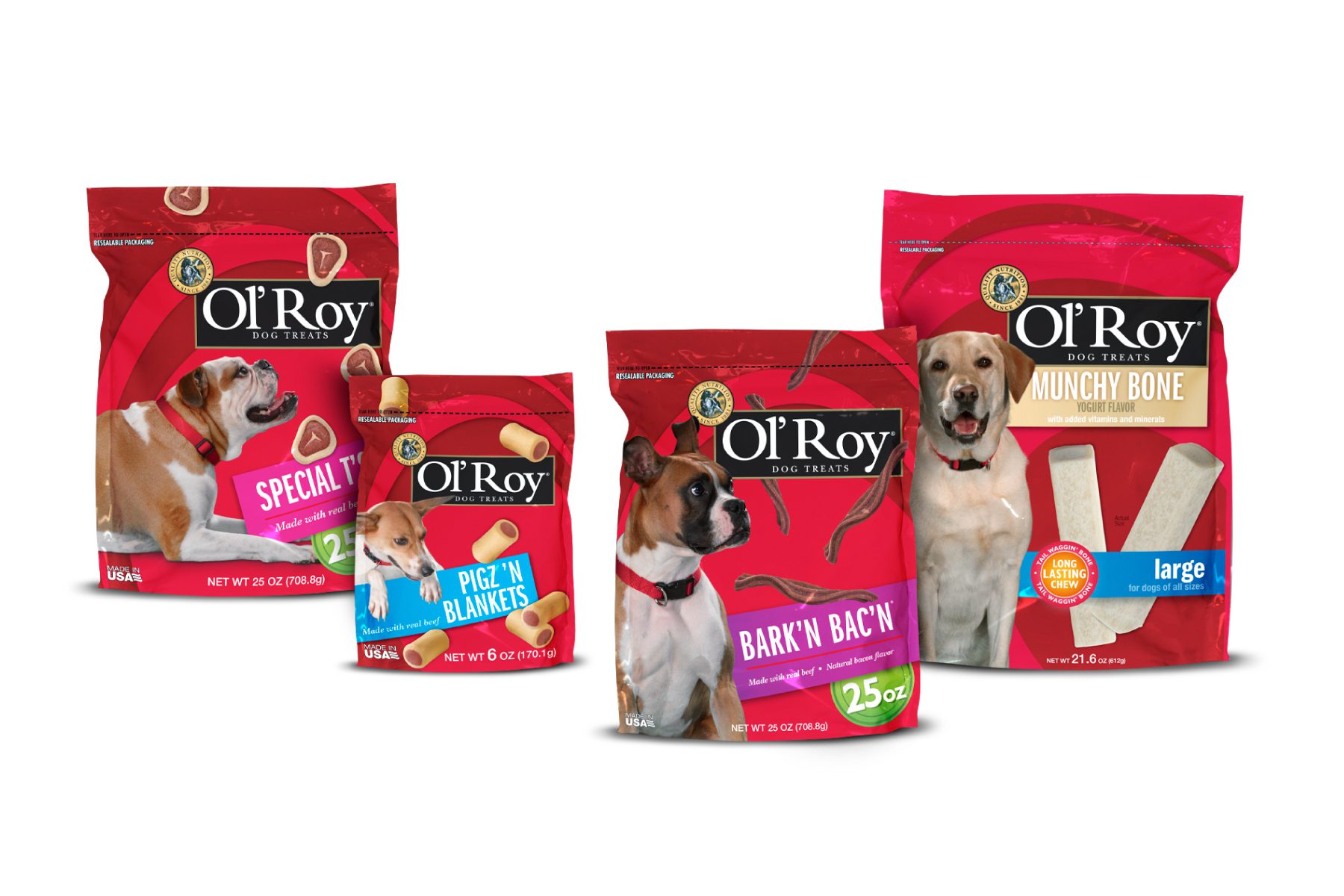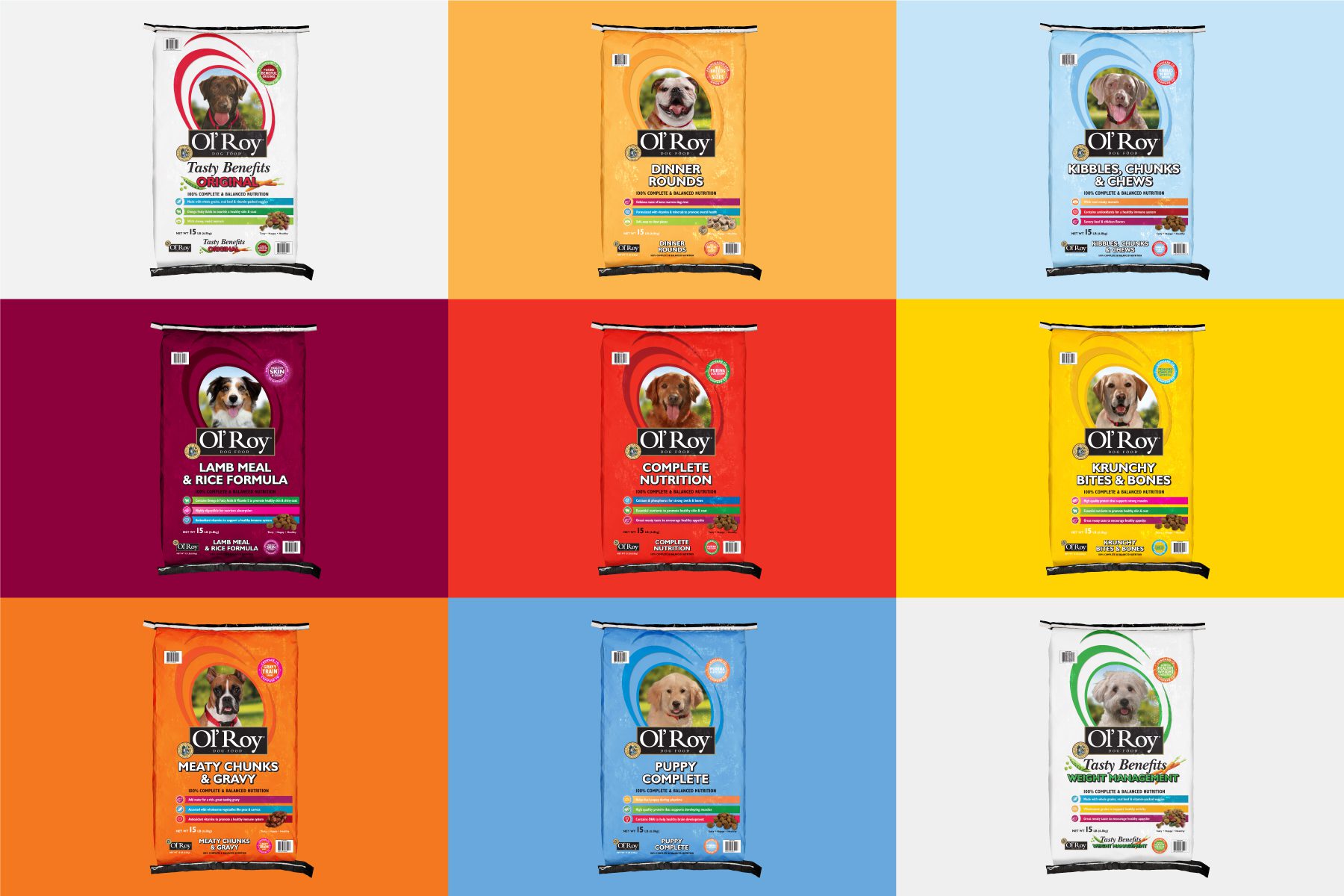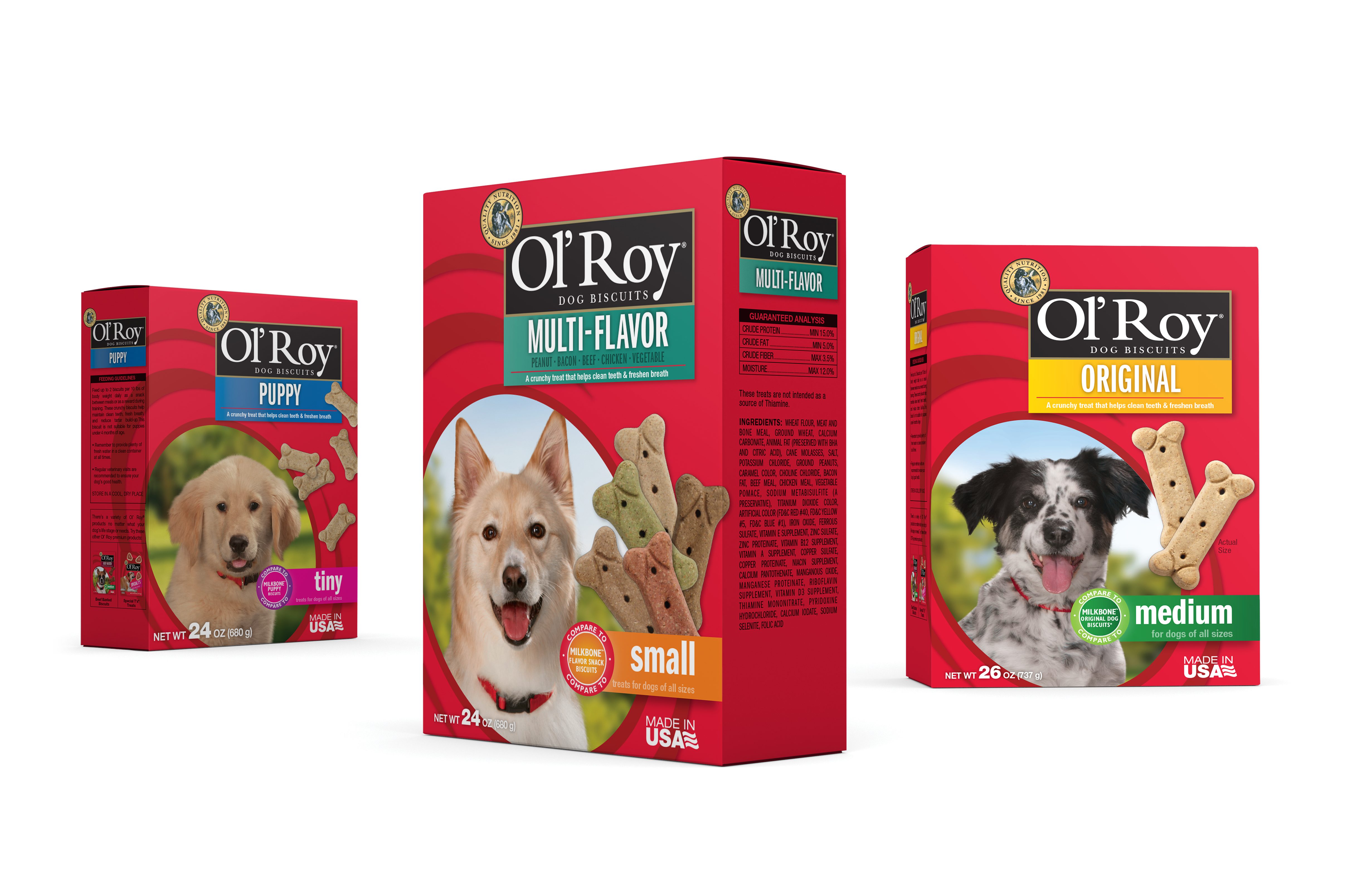 "MOCK, the agency was able to honor the important legacy of the Ol' Roy brand while giving it a fresh facelift. The comprehensive refresh included very technical packaging design to bring more in-store shelf appeal and vibrancy to the brand. Mission accomplished."
Dana Bakke, Director of Marketing, Mars Petcare