 COMPLETE BRANDING FOR AN IMPLANT TECHNOLOGY AND BIOLOGICS COMPANY.
The situation
With more new players entering the market than ever before, the biomedical field has become exponentially more competitive. As the company grows its product portfolio, it's important to develop a graphic foundation that holds the products together under the Vivex brand umbrella.
The idea
We developed a family of logos with a vibrant graphic foundation to unify the product portfolio. This thematic carries through from the sales collateral to the product packaging to the web.
The results
Vivex remains an innovator and key competitor in the biomedical space with a unique and recognizable brand presence.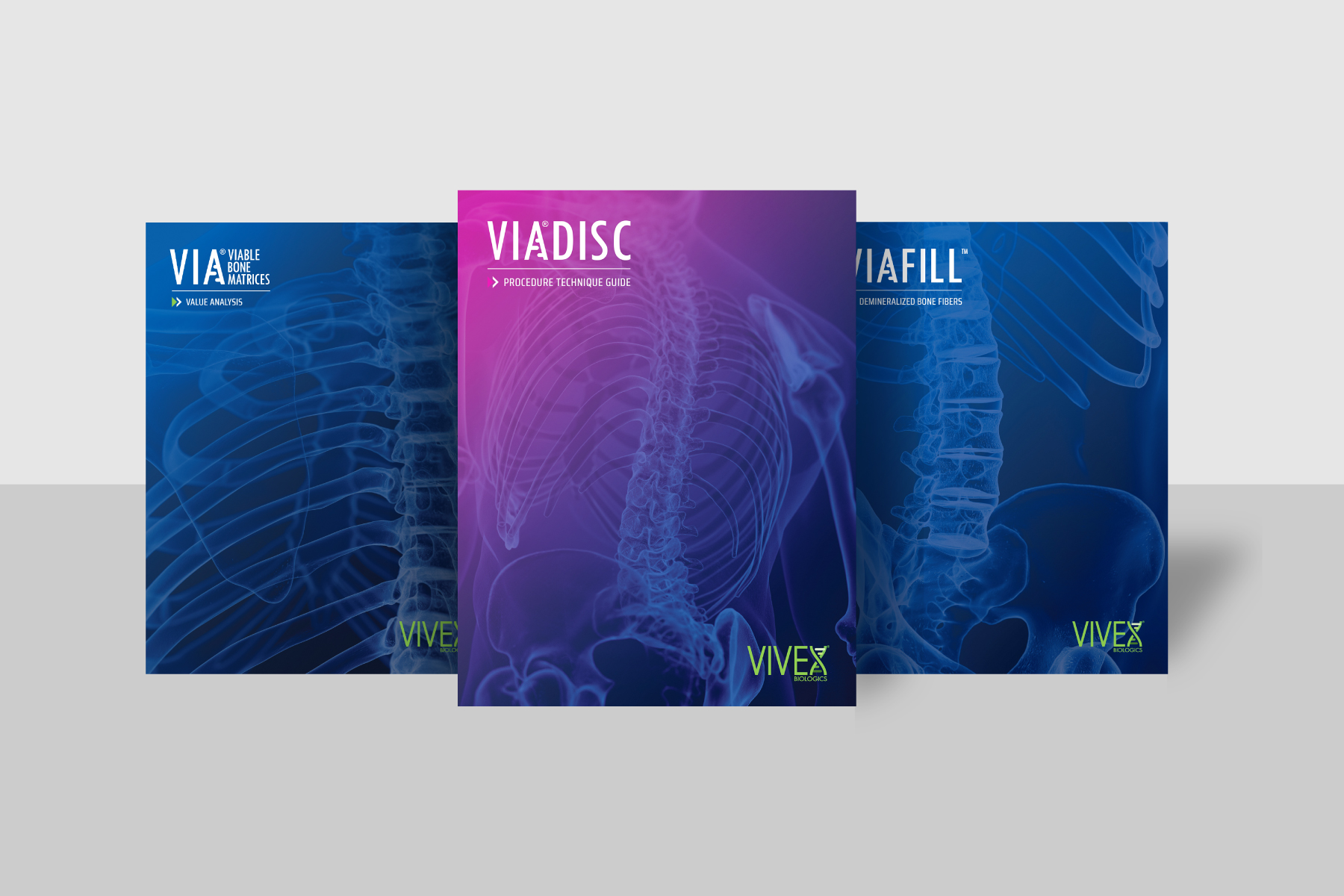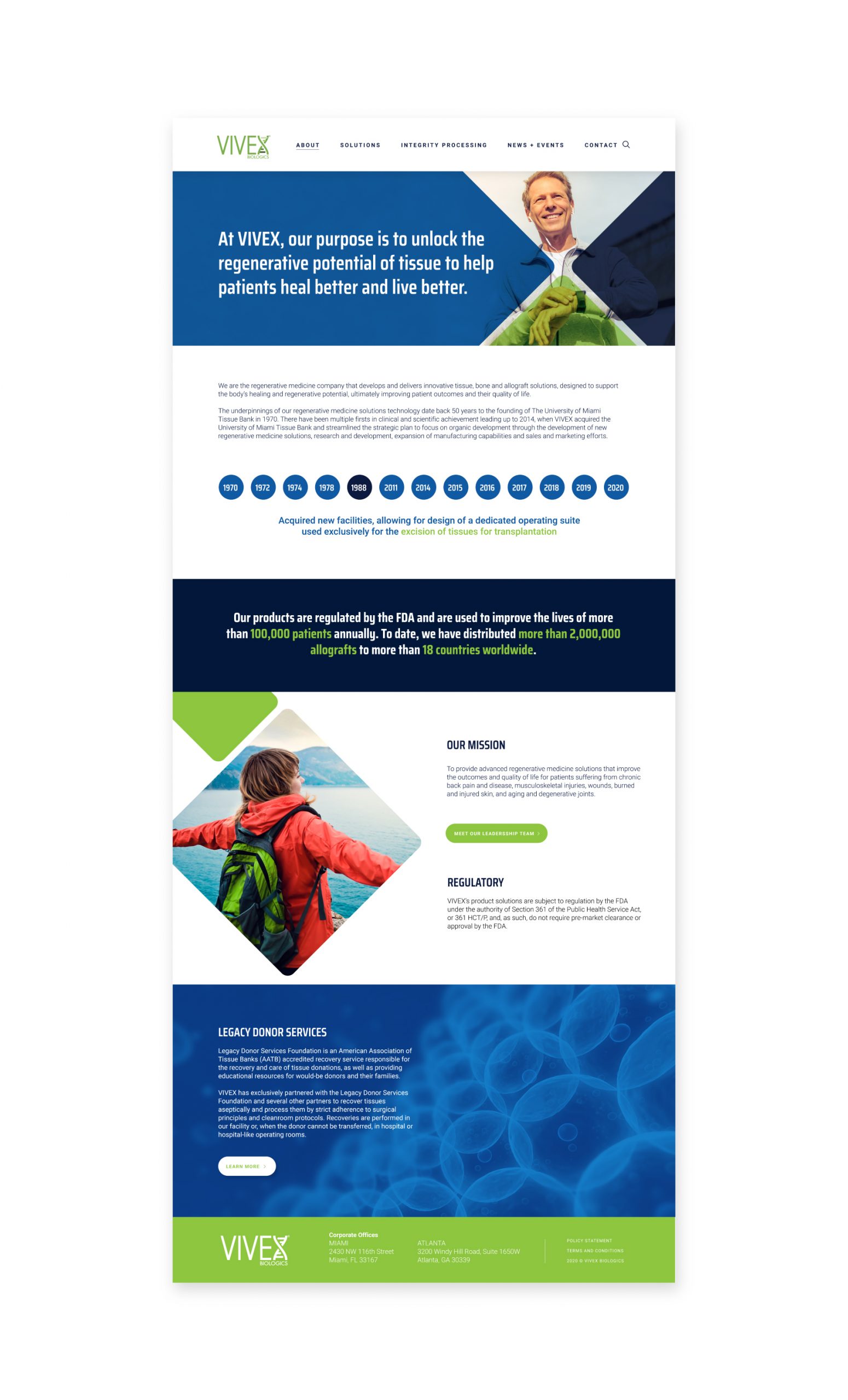 "Our industry is incredibly fast-paced and cutthroat, so being first to market is critical. A big part of that is pulling together our marketing collateral and brand assets. The team at Mock wastes no time getting up to speed and enabling us to do just that. I count on them, and continually deliver."
Holly Mason, Director of Marketing, Vivex Biomedical